Zebra (what else)
Zebras are a kind of horse that live in Africa. They are striped black and white, unlike any other kind of horse. You can tell the mood of a zebra by looking at its ears. When a zebra is in a calm, tense or friendly mood, its ears stand erect. When it is frightened, its ears are pushed forward. When angry, the ears are pulled backward.
Z is also for Zip! I have nothing! So I headed for the old browser to see what I could find – and guess what
Zebra Cake (found on My Cake School)
Duncan Hines French Vanilla Cake mix – use 1 cup plus 3 Tablespoons Water rather than the 1 cup that it calls for.
Duncan Hines Devil's Food Cake mix – follow the box directions, no changes
Mix the cake batter into two separate bowls: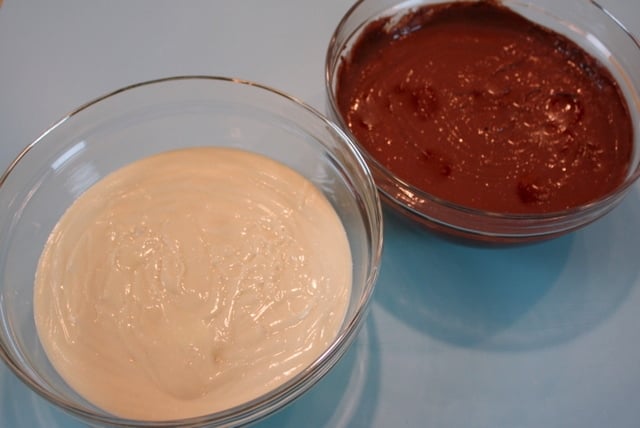 Start by dropping 1/4 cup of vanilla batter into the middle of an 8″ pan. It will spread a little bit. Then…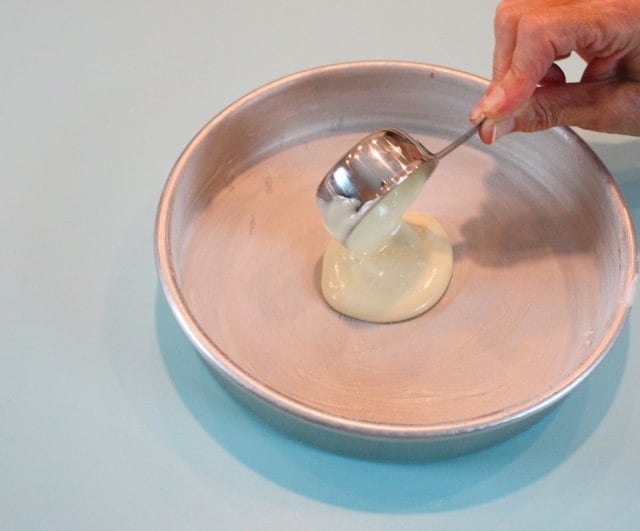 Measure out a 1/4 cup of chocolate batter and pour it in the center of the vanilla batter.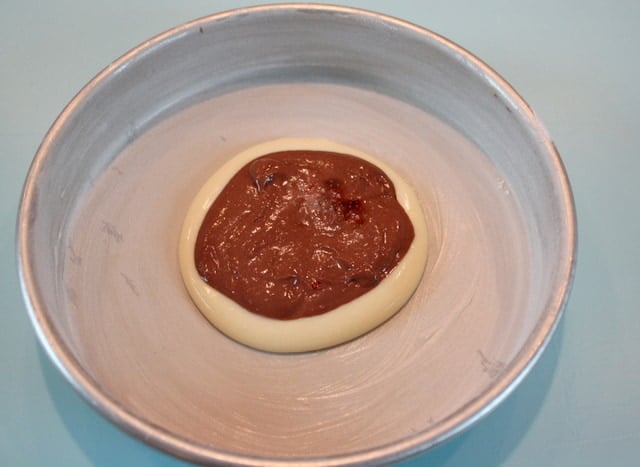 Repeat this process, continuing with 1/4 cup scoops of alternating flavors, each flavor of batter dropped into the center of the previous circle of batter, filling 2 cake pans. The batter is thin enough that it does not take long at all for the batter to spread out a little bit.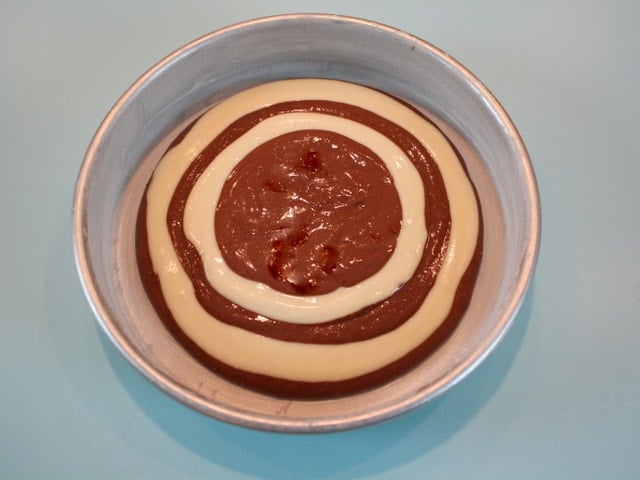 Continue the process until your pans are approx 2/3 full. (You may have a couple of cups leftover, which can be used to make extra cake layers for another time.)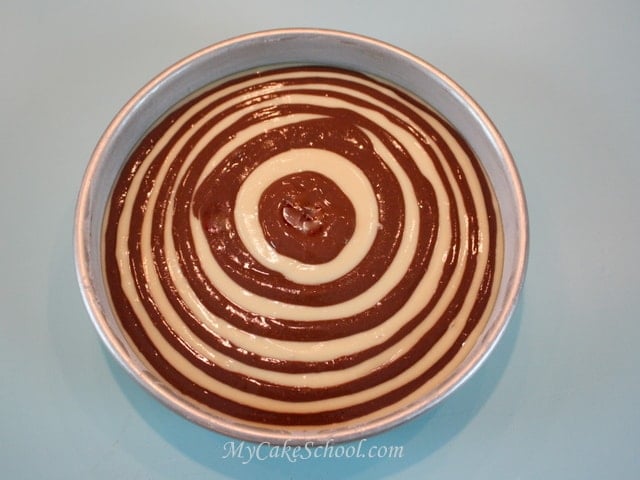 Bake as per package directions
Assemble the two layers…the bottom layer right side up, and the top layer top side down (with buttercream in between). I'm sure that the zebra effect would look pretty no matter how you stack your layers.
Frost with your favorite frosting and it's time to cut the cake!!!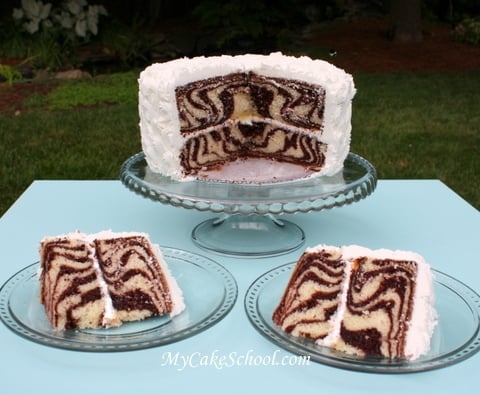 Now doesn't that look yummy! What better way to finish off a challenge than with some chocolate for dessert!
Happy challenge! Happy zebra stripes! Blessings, Peg